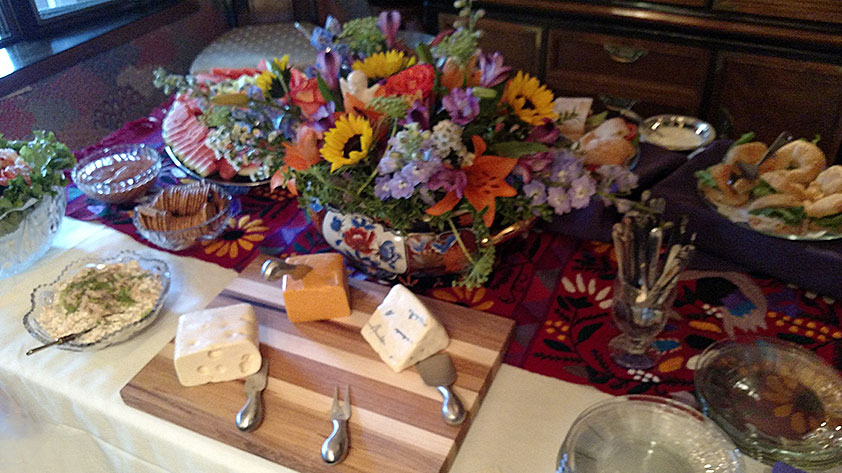 ABOUT

After combining Mark and Merrill's 75 years of foodservice expertise and recognizing the need for this service, M & M Catering was born. In 1990, food prep, baking, and dishwashing was done in a 15' by 20' area. Many weddings, family gatherings, and corporate events were planned and executed within this limited space.

As the demand grew, the need for a more efficient workplace was apparent. In 1999, the facility was tripled in size separating the prep kitchen from the baking and dishwashing area. Expansion also included more storage space allowing M & M Catering to add to their equipment inventory including china for 350 people.

Since its inception, M & M Catering has increased its business three-fold. Their clientele includes Marshfield Clinic, St. Joseph's Hospital, Tufts Mansion, Land 'O Lakes, Cummins, Traditions on Chestnut, Market On Sixth, school districts and churches within the area, and the Ho-Chunk Nation. These clients are repeat customers.

Currently, M & M Catering is expanding their service with on-site catering at their location at 510 Hewett St., Neillsville. March, 2006 will bring the opening of the "Above and Beyond Party Room". This private, spacious, tastefully decorated room will be available for business meetings, celebrations, and showers. A variety of menu options along with wine and beer will be available.

M & M Catering will continue to research a potential market and to meet the client's desire for high quality, full service catering.

Partner Company:
M & M Wood Floors
MMWoodFloors.com

Feel free to contact us with questions and/or comments.